Brooklyn's Finest Foreign Car Repair • 718-514-7262
European Import Auto Repair & Service at Fair Prices
We provide diagnostics, service and repair for your BMW, Audi, Mercedes, Mini, Porsche, Land Rover, Saab, or Volvo. We offer $40 OFF Service or Repair to New Clients. (See our coupon below.) Additionally, we provide a courtesy shuttle service with most repairs.
Get The Personalized Service You Expect
L & M Foreign Cars has been serving Brooklyn's European car drivers since 1969. We are family owned and operated to this day. Our founders worked in automotive factories all over Europe, including BMW, Audi, VW, and Mercedes-Benz. Our technicians hold L2 technician status, have been featured in Road & Track, Eurodiagnostics, and Counterman and hold over 16 professional automotive certifications. We use original car parts and have been providing knowledge and expertise to our large customer base as well as dealerships and automotive shops around New York.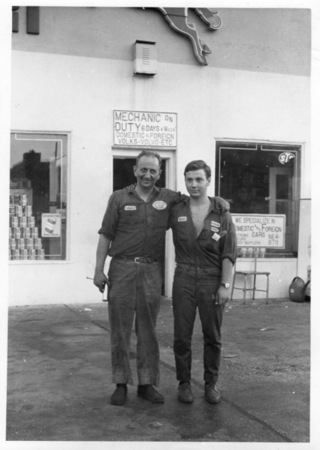 Join Our Satisfied Clients
"Bill is one of the last surviving honest guys who will tell you exactly what needs to be done and do it at a reasonable price. It was a pleasure having my car fixed at L&M."
- Oliver P., via CitySearch
"There are VERY few good mechanics who are also scrupulously honest and nice guys. Michael at L&M is one of them. Cannot recommend this place enough."
- RovingBrooklynite, via CitySearch
We Offer The Following Services
Maintenance - Oil Changes, Tune-Ups, Factory Recommended Maintenance (30/60/90K +)
Systems - Electrical System Diagnosis & Repair, Air Conditioning Service & Repair, Cooling System Service & Repair
Suspension - Suspension & Steering Repair, Shocks and Struts
Wheels & Tires -Tire Mounting & Balancing, Flat Repair, Wheel Alignment
Transmission - Transmission Service & Repair, New Transmissions
Inspections - Pre and Post-Purchase Inspections, Maintenance Inspection
Mufflers - Exhaust Service & Repair
Engine - Engine Repair & Replacement
Brakes - Brake System Repair